Harrisonville Family Medicine participates in most health care plans in the greater Kansas City area. Please contact your insurance company before your first visit to verify our participation with your plan.
Establish a relationship with your primary healthcare provider.
We value our relationship with each of you and strive to provide easy access to your provider.
Primary Healthcare that prioritizes your needs.
We have a caring team of providers that take the time to listen and respond to your concerns. We offer a wide range of services (blood testing, HRT, allergy clinic, medical marijuana certification, physical exams) to treat you as a whole person, not just your symptoms.
We are a primary care team that advocates for their patients, coordinates their care, and follows up with them to ensure their health needs are met. We strive to provide quality care for each of our patients.
What to Expect When Visiting HFM
You will be warmly welcomed by our friendly front desk staff.
A compassionate team of Nurses will assist in preparing you for your appointment with the healthcare provider.
Our care team consists of two doctors and five nurse practitioners, all dedicated to managing your health needs.
We offer the convenience of an in-house lab and allergy clinic to cater to your medical requirements.
HFM has been providing quality primary care for families in our community since 1989. We work hard to ensure each person who entrusts their health with us receives the best service possible! We pride ourselves in our continuity of care across all of our providers to make sure you get the highest quality of service.
We are primary care physicians who will be the main resource for information regarding your whole family's healthcare journey. Damon Travis, D.O., established the practice in 1986. Aaron Travis, D.O., joined his brother at Harrisonville Family Medicine in 1994, followed by Shaun Holden, M.D., in 1995. Harrisonville Family Medicine has grown significantly since it was founded more than 30 years ago and now serves patients from a seven-county area surrounding the Kansas City Metro including Bates, Cass, Jackson, and Johnson counties in Missouri and Johnson, Miami, and Linn counties in Kansas. The practice currently includes three physicians and six nurse practitioners. Harrisonville Family Medicine is a primary care physician near you that offers an array of services including, Holter monitoring, pulmonary function testing, allergy testing, in-home sleep studies, laboratory testing, and more.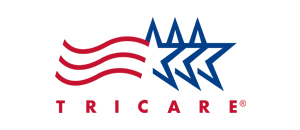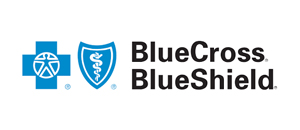 Our staff will be happy to assist you, and answer any questions you may have.

See your provider who will give you their undivided attention
Get a course of care that is catered to your specific healthcare needs.
Your health is our number one priority, we are happy to assist you with follow-up questions or appointments.
For Urgent Needs After Hours
Please call our answering service at 913-676-7349 and they will page the physician on call.  Please be aware a charge may be associated with any after hours prescriptions. For non-urgent problems, please contact us during normal business hours.
For emergencies, please call 911 or go to the nearest emergency room.